Coordinator's BLOG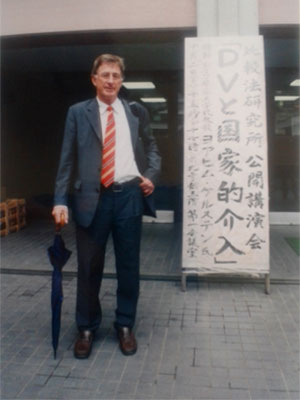 Prof. Dr. Joachim Kersten is Senior Research Professor and Guest Professor of Criminal Sociology at the German Police University. With his blog he emphasizes the importance of research on domestic violence. Moreover, he gives personal insights into the coordination of the IMPRODOVA project.
---
With much anticipation and planning by our Medical Faculty partner from WWU the project's kick-off meeting took place in Münster, Germany, on the 24-25 May 2018. The meeting was a success and it was attended by representatives from all partners.
Who am I: My name is Joachim Kersten. I am the Coordinator of IMPRODOVA project that starts today. I am really looking forward to working together with my colleagues in the project for the next 36 months. One may ask what my motivations were to be involved in this project? Please let me start from the beginning and provide you some background information.