Violence has many faces – international and local perspectives of high impact domestic violence
On the 21st of November, Prof. Dr. Dr. Bettina Pfleiderer and Lisa Richter from the WWU team presented first results of the IMPRODOVA work to practitioners from the medical profession.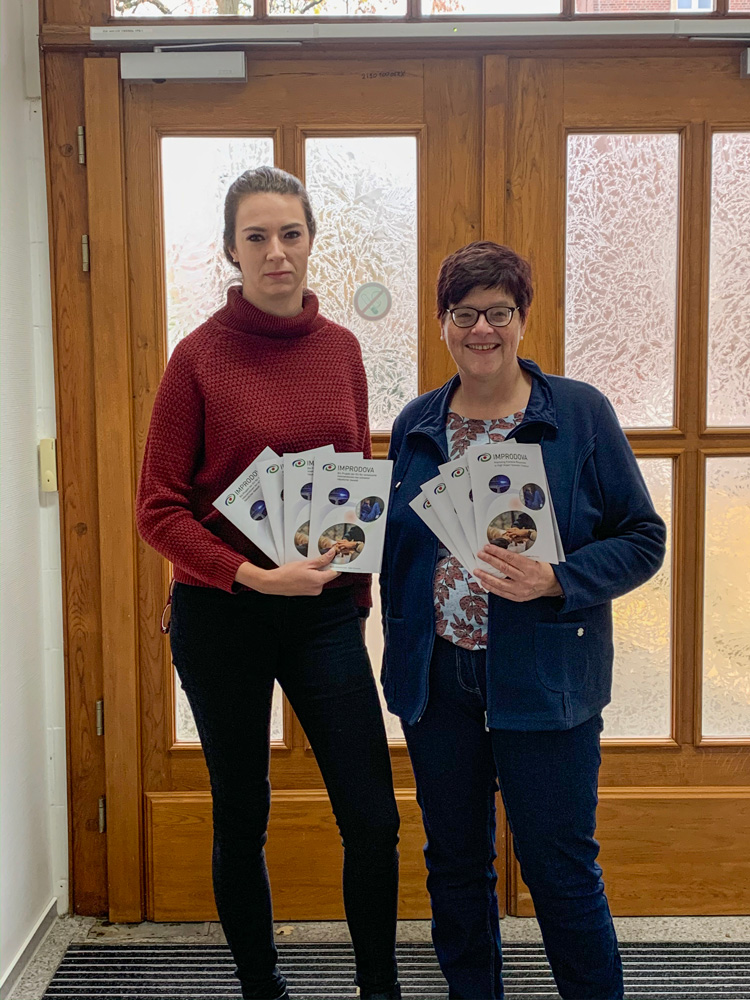 An international perspective of domestic violence was given by Prof. Pfleiderer based on a global situation analyses from 2015 emphasizing the fact that domestic violence is a global problem men, women and children all over the world have to face every day. Reasons for the current situation and first international attempts to fight domestic violence were presented. Violence against elderly was another focus group on which Prof. Pfleiderer put special emphasis taking the global demographic development into consideration.
The IMPRODOVA project, as well as the process and the objectives were presented by Lisa Richter in a second part. First results of the situation in Germany were presented regarding the work of the different professions in cases of domestic violence. The importance of inter-agency cooperation was stressed, presenting the possibilities the physicians attending have to improve their work with victims of domestic violence