IMPRODOVA's 3rd Consortium Meeting in Edinburgh, Scotland
Our third Consortium Meeting started out with a visit of one of Police Scotland's three control rooms observing the 'journey of a DV call'. Partners were able to witness first-hand the gold standard of a response to a DV call and make comparisons between the different partner countries within IMPRODOVA.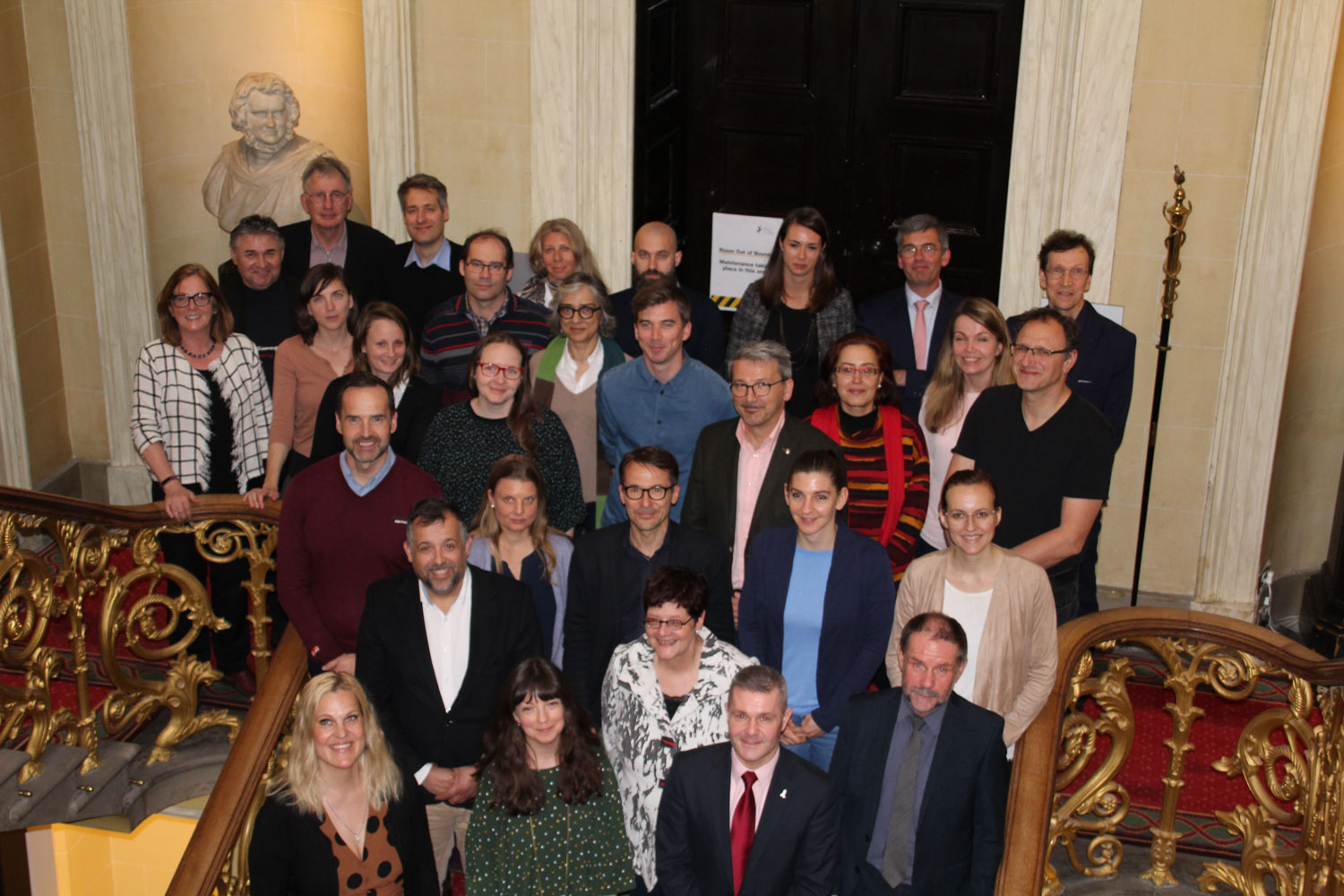 On the classy premises of the Royal College of Physicians of Edinburgh, close to the old town of Edinburgh, the project members spent two days of intensive discussions under the motto 'exploring and integrating the frontline response'. The Coordinator welcomed in particular the new members of the national teams who were attending their first IMPRODOVA - project meeting. The main objectives of the Consortium Meeting were to present the results of the policy mapping and to discuss the current status of the fieldwork.
Starting with a short overview of the WP leader on the recently finished work on contextualising the frontline response (Work Package 1), partners reviewed key results of the work and debated how to best disseminate the outcomes among the different target audiences. The discussions focused on the current status and progress of the fieldwork exploring the frontline response and included internal trainings in view of the country reports and cross-national comparison of the results (Work Package 2 and 3).
During the meeting partners also discussed dissemination and publication activities particularly in view of the upcoming project videos in the next year (Work Package 5).
In short, the meeting was very productive and paved the way for integrating the frontline response and the development of the IMPRODOVA toolkits within the twelve months.